Testimonials
19th Century Masterfile
---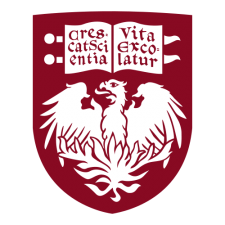 University of Chicago, Science Libraries
Libraries don't have to be as specialized as we are to benefit from using 19th Century Masterfile. Even undergraduate programs with a strong modern history curriculum would benefit, especially if research is a focus. It gives our researchers fuller, more well-rounded results than relying solely on standard STM databases would.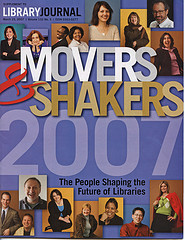 Library Journal
The enhanced access it offers to a huge body of historical information makes 19th Century Masterfile highly recommended for all academic and public libraries.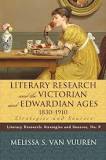 Melissa Van Vuuren, author of Literary Research and the Victorian and Edwardian Ages, 1830-1910
19th Century Masterfile supports generalists as well as subject specialists, because it doesn't force the researcher to know which niche index to search. As a librarian, I know that I can go to 19th Century Masterfile for practically any 19th Century primary source question. That is a huge time saver.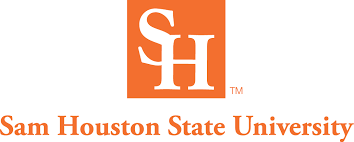 Erin Cassidy, Sam Houston State University
19th Century Masterfile provides us the opportunity to search dozens of sources using one simplified, unified search interface. Retrieving primary source material from across diverse sources like ARTstor, Catalogue of Scientific Papers, and American Memory from the Library of Congress ensures that our students and faculty will find many relevant resources with just one search.
The Charleston Advisor
19th Century Masterfile is the most comprehensive research tool for 19th Century Studies. It should be the researcher's first stop to explore the literature.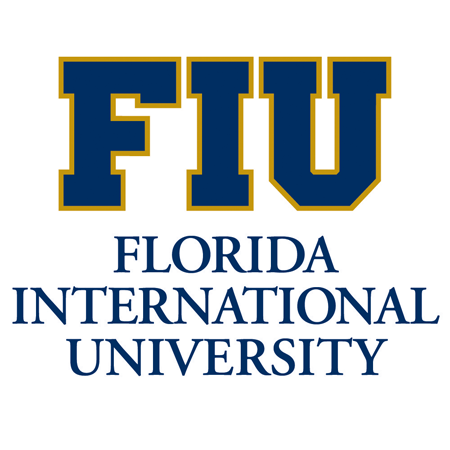 Lauren Christos, Florida International University
I knew how valuable 19th Century Masterfile would be to professors in a variety of disciplines. Not having it would put our faculty at risk of overlooking an important piece of research in their field.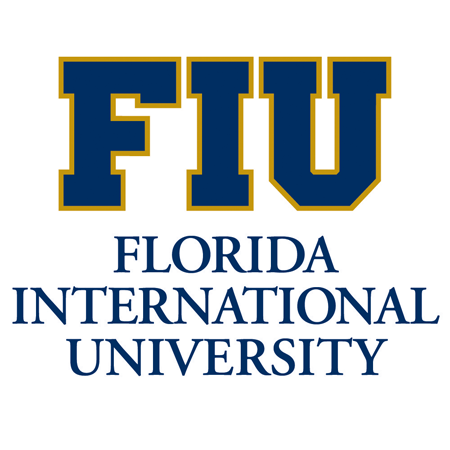 Florida International University
The 19th Century Masterfile database is the most comprehensive index to 19th-century English and American periodicals, and is an essential research tool for research faculty and graduate students in history and literature.
---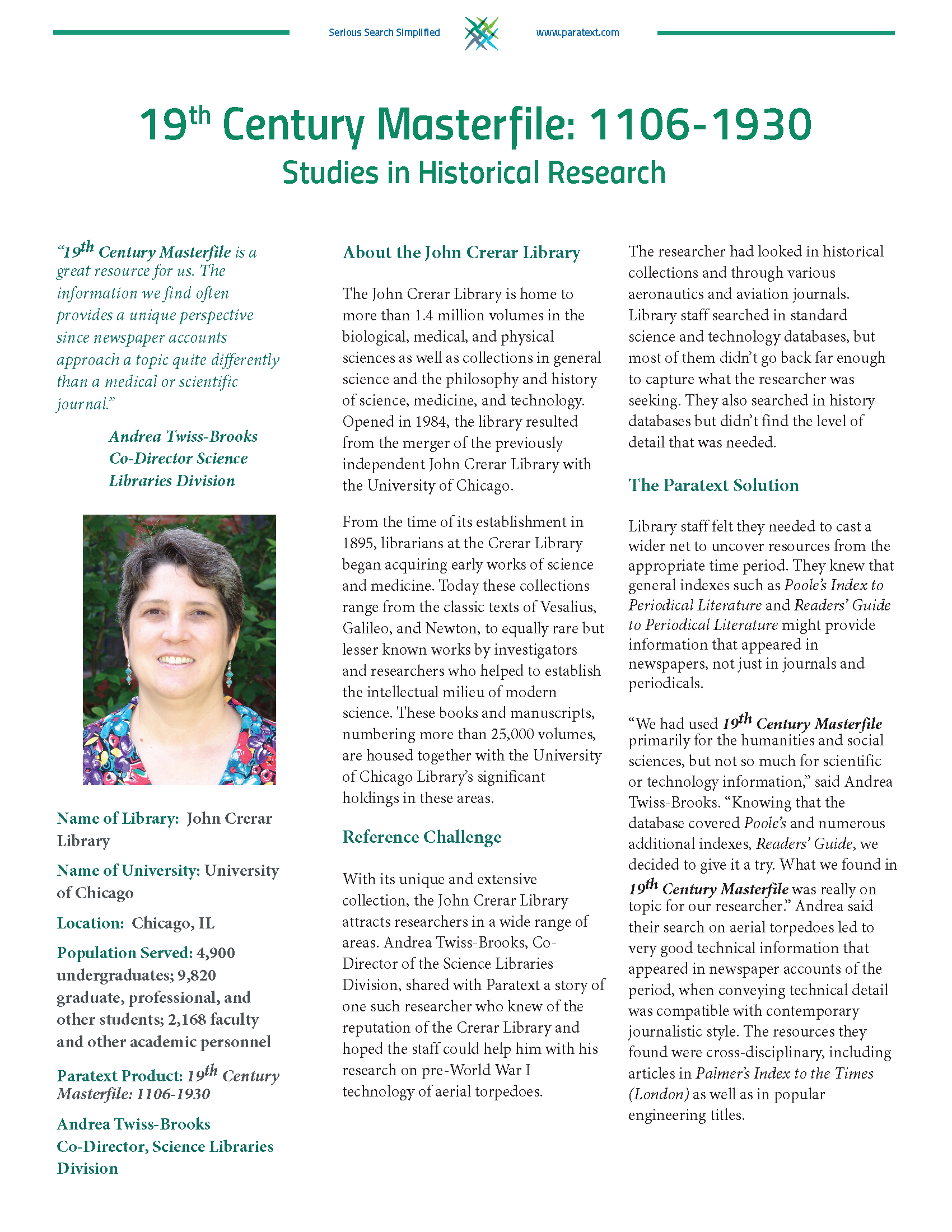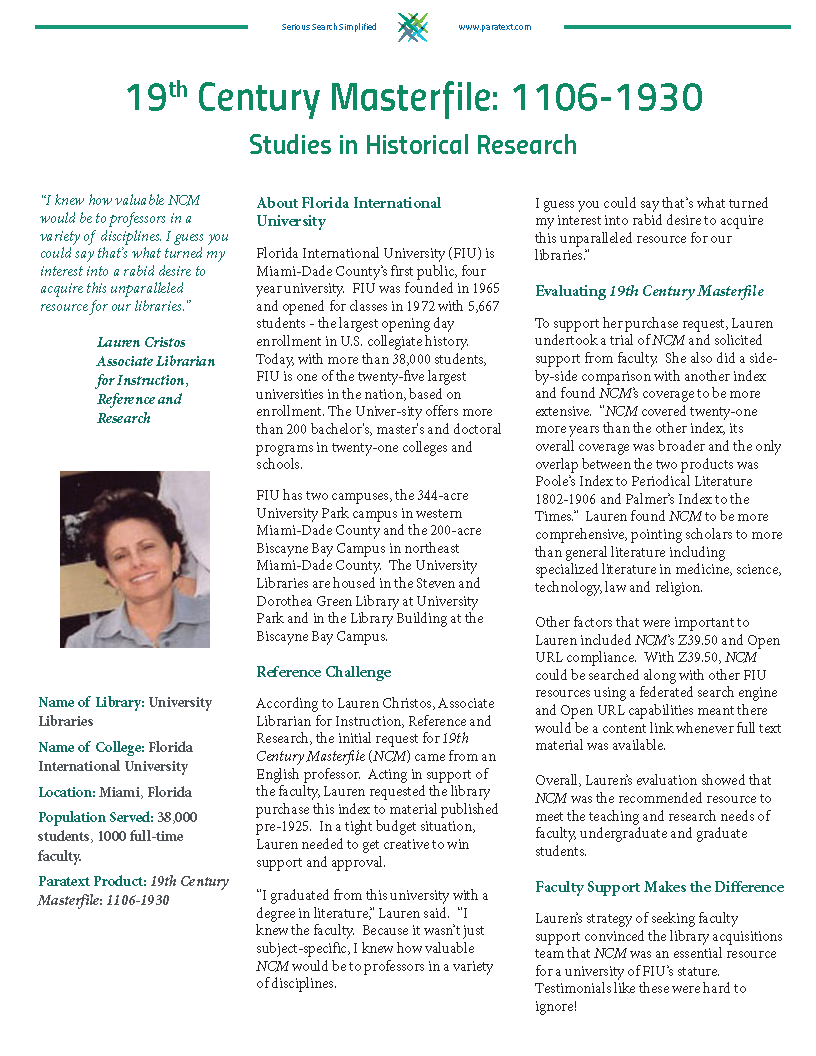 ---