New Major Reference Content from Edward Elgar and IGI Global in Reference Universe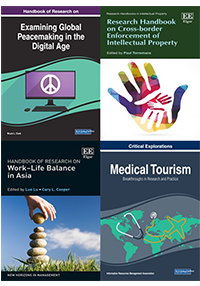 IGI Global and Edward Elgar Publishing continue to produce impressive major reference titles within their respective areas of expertise.
With 22 new titles from IGI Global and 311 from Edward Elgar, Reference Universe: 1975-2019 has increased its core introductory content in law, economics, environmental policy, and information technology. These additions bring the total number of IGI Global Major Reference Works in Reference Universe to 506 and 1315 from Edward Elgar.
See the full list of recently added Edward Elgar Publishing titles here.
See the full list of recently added IGI Global titles here.