New Layout Changes Coming to Eight Centuries
01 April 2021 by Paratext Editorial
News | Product Updates | Eight Centuries | 8C Product Updates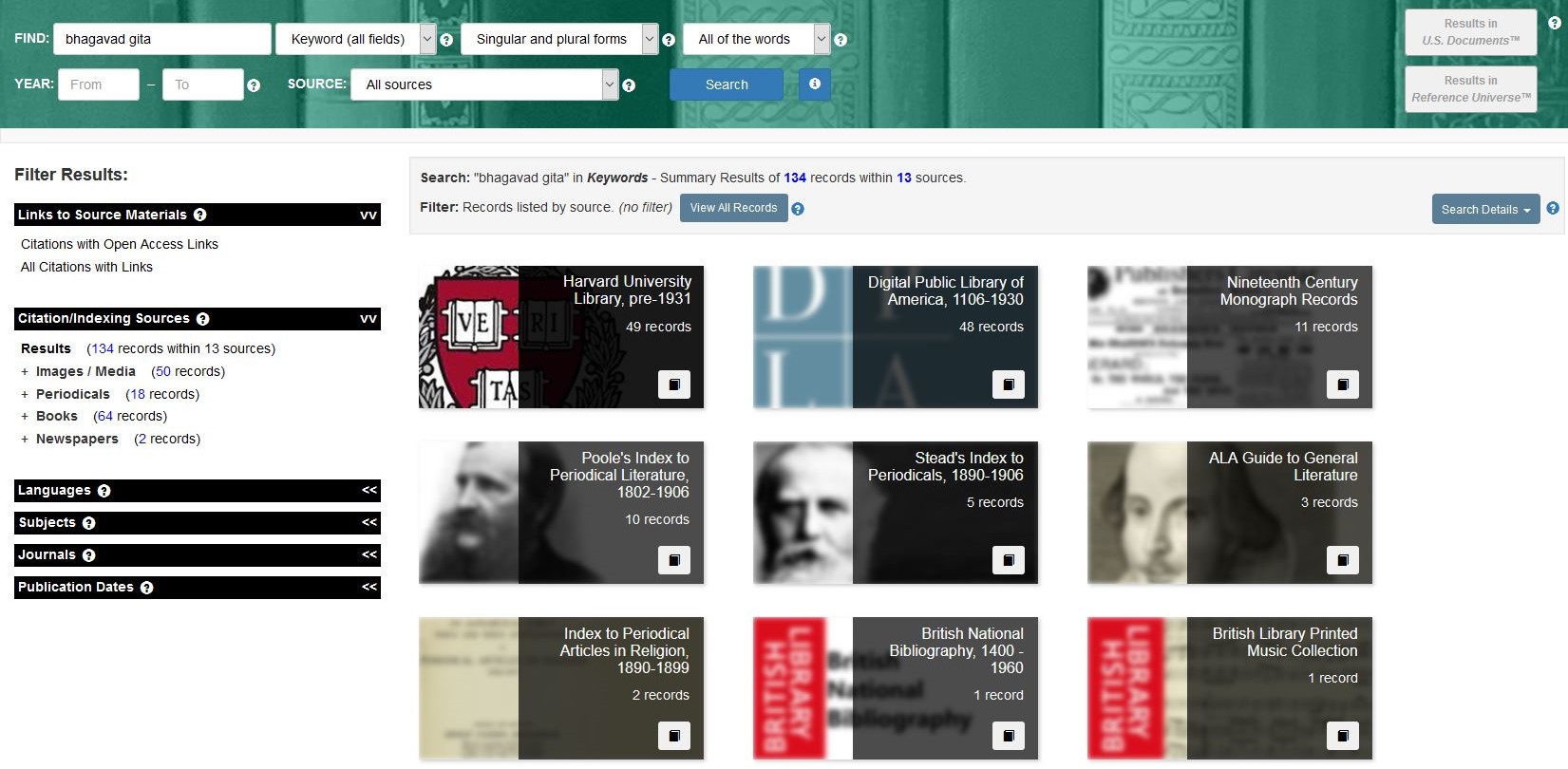 Paratext is pleased to announce the new Sources Snapshot redesign in Eight Centuries. Our new tiled system is an improvement for a number of reasons.
For one, this new layout makes better use of wide screen space, giving you a clearer, easier-to-parse view of all search results at a single glance. The source tiles will still be rendered from most to least number of record hits, requiring no change in your existing Eight Centuries workflow.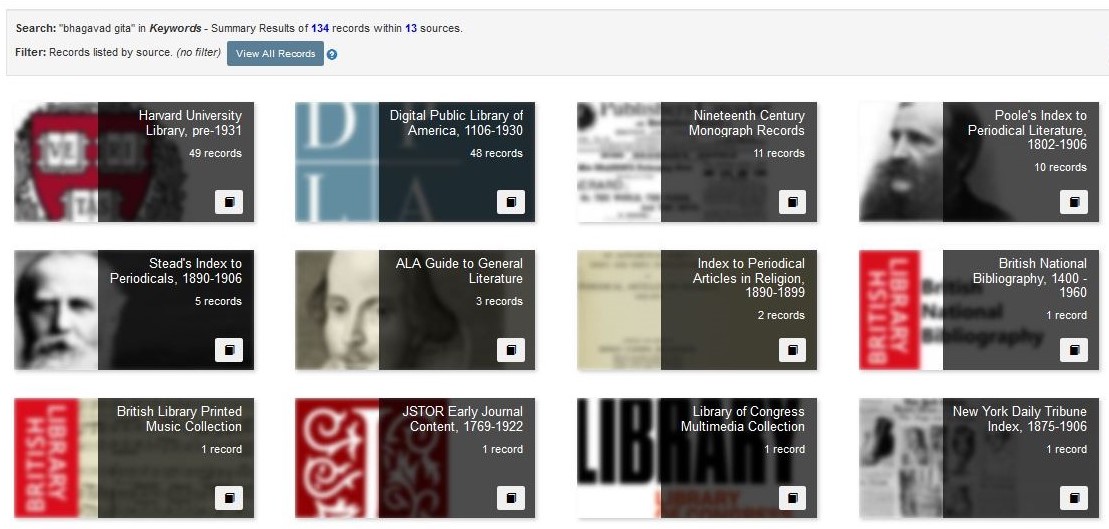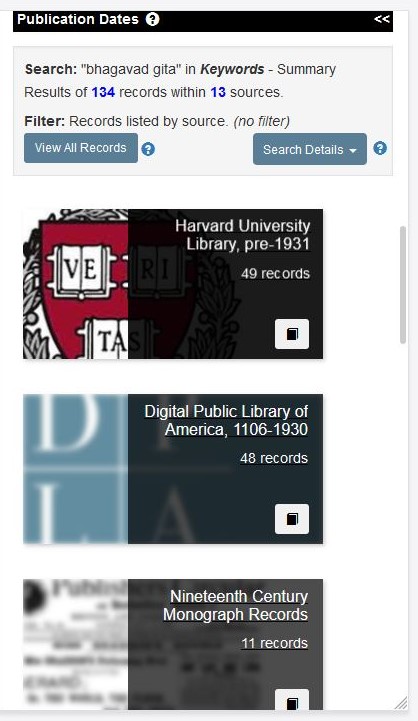 Furthermore, the new layout will adapt to any screen width automatically – our most accessible and responsive design to-date.
These changes have already been enacted. Run a search in Eight Centuries and see the difference today.