Federal Register, 1994 to Current: Now Available to Search in U.S. Documents Masterfile
18 July 2022 by Paratext Editorial
News | Product Updates | United States Masterfile | 20th Century | 21st Century | American Studies | Political History | New Collections | USM Product Updates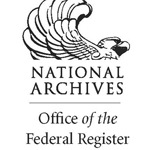 The entire online publication run of the Federal Register, the official periodical of the United States federal government, is now available to search by U.S. Documents Masterfile users.
A publication of the National Archives and Records Administration, the Federal Register has been published online since 1994. U.S. Documents Masterfile contains the full set of online issues of the Register, a corpus of nearly 900,000 records—all with full text online.
Within this resource, researchers gain a fascinating window into the last thirty years of federal activity. Find documents relating to the charting NASA's development in the 1990s and 2000s, track the internal dialog regarding the War on Terror, follow the federal aid programs for former Soviet states during the mid-1990s, and much more.
Your patrons can begin searching Federal Register data today.
---
Users of U.S. Documents Masterfile can access entries from the Federal Register. Check your institution's database subscriptions to find if you have access to U.S. Documents Masterfile, or sign up for a free trial at https://public.paratext.com/customer/.