New Content and over 8 million full text links now in Public Documents Masterfile
18 May 2011 by Paratext Editorial
News | Product Updates | United States Masterfile | American Studies | Political History | New Collections | USM Product Updates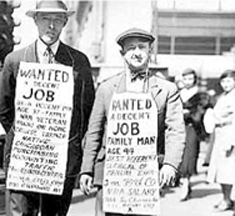 We've added the index to the Congressional Globe to the Annals of Congress and Register of Debatesalready found in the Congressional Record file in Public Documents Masterfile, bringing Congressional coverage up to 1867.
In addition, we've recently updated many thousands of records to federal documents to be discovered via Public Documents Masterfile in the following:
Post-1976 GPO Public Documents (1976-current) – data produced by the Government Printing Office since 1976 and now includes almost 800,000 records
Non-GPO Public Documents Held by the Library of Congress (1860-current) – this includes works published by US government agencies directly and not through the GPO, over 400,000 records are now searchable
In addition, where available, we've also included links through to the full text in Google Books andHathi Trust.
According to Documents to the People, "There is a lot of really neat information in Public Documents Masterfile, and I don't know of any other project that widely indexes state, foreign, or international documents."
Over 9 million documents are now to be discovered via Public Documents Masterfile and Paratext is constantly expanding the content. The goal continues to be to provide a continuous bibliographic guide to federal documents from 1789 to present, with many links to full text resources now embedded in the service.
If you have yet to explore Public Documents Masterfile, please contact us for a free 30-day trial.